The Dallas Housing Market Is Still Hot
Which city has the shortest home sale times?
Which city has the highest sale price in $ per square foot?
Which city as the smallest home inventory?
Here are the answers as seen in the Dallas Morning News on Monday December 12, 2017, based on the first 9 months of the year.
The shortest home sale time - the average number of days to sell a home:
Hurst 19 days
Bedford 20 days
Richardson 21 days
Garland 24 days
Carrollton/Farmers Branch 25 days
Lancaster/Mesquite/Duncanville/Arlington 26 days
The Colony/Grapevine 28 days
The highest sales price in $ per square foot:
Park Cities $378/sq. ft.
Oak Lawn $276/sq. ft.
North Dallas $265/sq. ft.
East Dallas $206/sq. ft.
Northwest Dallas/Southlake $189/sq. ft.
West Lake/Trophy Club $183/sq. ft.
North East Dallas $173/sq. ft.
Far North Dallas $168/sq. ft.
Coppell/Colleyville $162/sq. ft.
Fairview $157/sq. ft.
The smallest home inventory - Month's supply of preowned homes listed for sale with real estate agents:
Lancaster/Mesquite/Bedford/Hurst 0.9 month
Duncanville 1.0 month
Carrollton-Farmers Branch/Richardson/Garland/Grand Prairie 1.1 months
Desoto/The Colony/Arlington 1.2 months
According to the article, monthly sales of preowned single-family homes by real estate agents have increased from about 4000 in 2010 to 9022 in October 2017.
Median home sales prices for preowned single-family homes sold by real estate agents in North Texas have risen from under $150,000 in 2010 to $240,000 in October 2017.
And home inventory has fallen for the number of preowned single family homes listed with real estate agents in North Texas from about 34,000 to 21,416 in October 2017
What does this tell us?
Short home sale times indicates that the market is strong, demand for newly listed preowned homes is still a driving force in the North Texas housing market.
The cities with the highest sale price per square foot take longer to sell and are found in cities with higher inventories
Falling inventory means less homes on the market and therefore less choice for the home buyer. It also indicates that prices will not fall, but hold firm or increase with the increased demand for preowned homes.
In short, if you are a buyer, the best time to buy was 6 years ago. The second best time to buy is NOW!.
If you have a home to sell and you live in a city with the lowest home inventories AND the shortest home sale time, your home is a desired commodity. Consider converting your preowned principal residence equity into a tax free (up to $500, 000 per couple) capital gain, or make use of your appreciated real estate and convert your equity into cash and use those funds to invest in other ventures.
A good real estate will sell your home, or help you find one to buy, but a GREAT REALTOR will guide you, educate you and assist you in finding you your "Forever Home" or sell your home to one who will make it their "Forever Home".
Craig Dellio - REALTOR
Rogers Healy and Associates
972-821-6957
Whether buying, selling, leasing or apartment hunting, I can guide you in the ever evolving North Texas Real Estate Market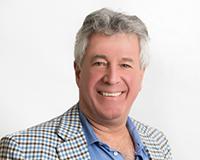 Author:
Craig Dellio
Phone:
972-821-6957
Dated:
December 13th 2017
Views:
153
About Craig: Craig Dellio was born in Toronto, Canada, into a family where selling was a part of life. His mother...